Dinners night by night
Monday

Beginning the week

In the Rio de las Aves we know your Monday stay will be tiring. Our campfire is lit at sunset and our pots are prepared to provide crisp "empanadas" and other quality appetizer. All this is accompanied by an inevitable spectacular dinner. Each guest will feel to start the week there - really welcoming. The best photo will be a great ribeye steak (great Argentine beef) prepared individually to everyone at the table.

ENTREE

*EMPANADAS CORTADAS A CUCHILLO

or

*LOMO BROCHETTE (BEEF SHIKIBOB)

MAIN

* SPECIAL T-BONE STEAK CUT TO YOUR SPECIFICATIONS WITH PUMPKIN PUREE or POTATOES or BAKED RUSTIC POTATO

* SALAD ( LETTUCE AND WHITE ONION)
Tuesday

Following the rhythm

Every Tuesday we continue our culinary arts showing the field not only nourishes the fervor of the grill but guided by the aroma of sauces and soups in our kitchen, you will be surprised with a menu of pastas and baked birds.

ENTREE

*PANCAKES AND CHICKEN MUSHROOMS

or

*ONION SOUP

MAIN

"SORRENTINOS" AND HAM WITH HOUSE SALSA

or

TARRAGON CHICKEN WITH BAKED POTATOES
Wednesday

Recess week

Half week we return to our coals, they provide us with color and energy to continue to enjoy traditional flavors of the Argentina table. The recess bell indicates Wednesday and then it's time to hang your hat and sit down to eat!

ENTREE

*PROVOLETA CHEESE AND "CHORIZO AND MORCILLA"

or

"LOMO" BROCHETTE or BROCHETTE CHICKEN TENDERLOIN

MAIN

*TOP OF ROASTED, GRILLED STRIP, GRILLED CHICKEN,"MATAMBRITO" PORK.

*MIXED SALAD (LETTUCE, TOMATO AND ONION)

*RUSSIAN POTATO SALAD

or POTATOS WITH PARSLEY
Thursday

Day of relaxation and a return to all

Thursdays, known worldwide for being day after office, also have their place in Estancia Rio de las Aves. We set for tonight an "informal " menu following the guidelines of our fresh Argentina kitchen. Tables of cheeses and cold meats, olives and inevitable that if we talk about no bloating, a drink or beer to accompany this table is all open!

ENTREE

*CHEESE AND COLD MEATS BEEF , POTATO TORTILLA

or

*SANDWICHES WITH PEPPERS OF "MATAMBRITO" (our house specialty)

MAIN

*PIZZAS : NAPOLITANA, MOZZARELLA, 4 CHEESE
Friday

Breathe and smile ... it 's Friday already !

Are you hungry yet?

Fridays are typical for that meeting where everyone already has many things to tell.

Here we offer you some of what is known and unknown tastings;

ENTREE

* SANDWICHES WITH PEPPERS OF MATAMBRITO

* CHORIPAN, MORCIPAN

MAIN

* T-BONE STEAK with SALAD (LETTUCE AND ONION)

* STEAMED VEGETABLES (POTATO, PUMPKIN ANCO, BROCCOLI, CHOCLO)

* PURE PUMPKIN AND POTATOES
Saturday

Saturday Night impossible to achieve translation!

The farewell dinner is something our unmistakable accompanied by music ... we are greeted by a vegetable broth that opens the last delight - our appetite. While we exchanged emails to send the photographs achieved during the whole stay, wonderful foods come out of the oven once again accompanied by the exquisite garden produce from the farm.

ENTREE

*VEGETABLE SOUP

MAIN

*PECETO BAKED WITH FINE HERBS ACCOMPANIED WITH OREGANO POTATOES AND ONIONS

or

*BAKED CHICKEN WITH POTATOES ORGANIC SALAD WITH TOMATOES AND WHITE ONIONS
Sunday

Just Sunday!!!

Another great time to test our cheeses and wines. We set for tonight an "informal " menu following the guidelines of our fresh Argentina kitchen. Tables of cheeses and cold meats, olives and inevitable that if we talk about no bloating, a drink or beer to accompany this table is all open!

ENTREE

*CHEESE AND COLD MEATS BEEF , POTATO TORTILLA

or

*SANDWICHES WITH PEPPERS OF "MATAMBRITO" (our house specialty)

MAIN

*PIZZAS : NAPOLITANA, MOZZARELLA, 4 CHEESE
Dinner at the Estancia Rio de las Aves
Our nights in Rio de Las Aves are very exclusive, the night sounds mingle with the unmistakable flavors of the Argentine countryside overlooking the duck marshes, with many ducks flying and spectacular sunsets. Each course will allow our guests to taste the typical dishes of our country and region.
"If any guests has specific needs or allergic to any food, we will provide an alternative that is to your liking"
Please notify us before your visit.
For all our dinners we include the following desserts and beverages :
Desserts:
TIRAMISU, ICE CREAM, GARDEN CAKE, MOUSSE CAKE, FRUIT SALAD STATION, FLAN, RICE PUDDING, COFFEE / TEA, ALL HIGHEST QUALITIES.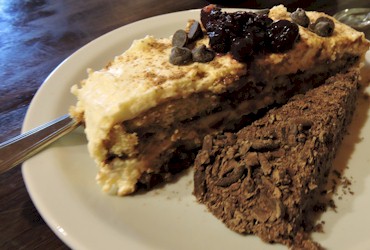 Drinks:
SPARKLING WATER OR STILL WATER, SOFT DRINKS, BEER, LEMONADE, SKIM OR WHOLE MILK, MALBEC-CABERNET / PINOT NOIR WINE.
WE ONLY SERVE THE TOP QUALITY ARGENTINE WINES WHICH ARGENTINA IS KNOWN FOR.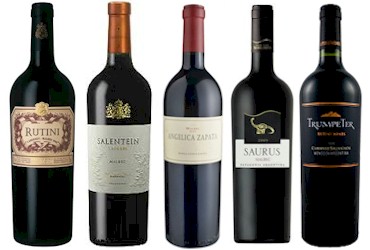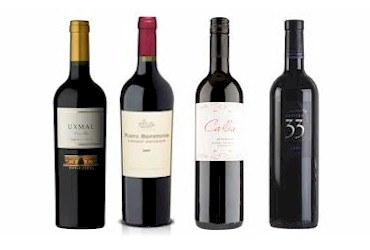 Rio de las Aves Restaurant