Lunch at Rio de las Aves Lodge
Lunch at Estancia Rios de las Aves is having the ability to choose different places to enjoy the same service.
Both the barbecue, as the shade of the trees in front of the fireplace or perhaps in our front yard all our culinary staff will be on hand.
Depending on the group and weather conditions can organize a lunch on the banks of the stream or along the marshes. We build benches, bring comfortable chairs or picnic blankets to tailor the experience without altering our natural environment
Entree:
TYPICAL ARGENTINE pork sausage and black pudding
BROCHETTE or BROCHETTE CHICKEN TENDERLOIN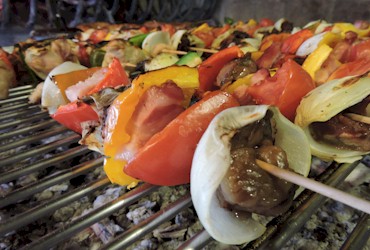 or
PORK SANDWICHES OF "MATAMBRITO".
Main:
GRILLED STEAK on HOT COALS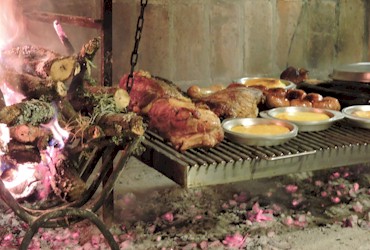 STUFFED POTATOES, MIXED SALAD (LETTUCE, TOMATO AND ONION ) or RUSSIAN SALAD POTATOES
Desserts:
TIRAMISU, ICE CREAM, GARDEN CAKE, MOUSSE CAKE, FRUIT SALAD STATION, FLAN, RICE PUDDING, COFFEE / TEA, ALL HIGHEST QUALITIES.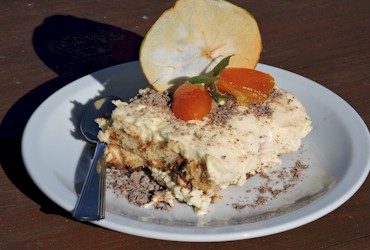 Drinks:
SPARKLING WATER OR STILL WATER, SOFT DRINKS, BEER, LEMONADE, SKIM OR WHOLE MILK, MALBEC-CABERNET / PINOT NOIR WINE.
WE ONLY SERVE THE TOP QUALITY ARGENTINE WINES WHICH ARGENTINA IS KNOWN FOR.